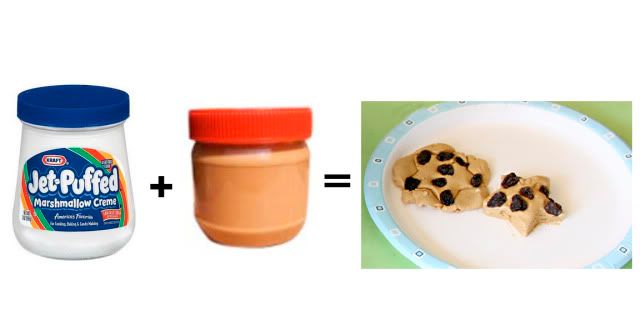 This has kept my boys and their friends busy MANY times!
Just mix
equal parts
Marshmallow Cream & Creamy Peanut Butter
.
Couldn't be easier!
Then, let them shape the dough into all kinds of shapes with their hands or cookie cutters.
Mine also like to have toothpicks & raisins to help make their creations even better.