In honor of
Cinco de
Mayo
(no, I'm not Hispanic, but it's a fun holiday...is that PC?)
we decided to make homemade pinatas.
You could do this for any holiday or celebration.
We still have a little work to do, but here's the project so far.
BEWARE!
This can be very messy.
I recommend having everyone wear an apron or old clothes,
and doing it outside!
Materials:
balloons
duct tape
toilet paper or paper towel rolls
lots of newspaper
flour
paint
treats or novelties to fill the finished pinata
First, blow up balloons to make whatever animal or shape you want.
We taped on paper towel rolls for legs, wings and a beak.
My boys decided to go with a
PUMA
& a FALCON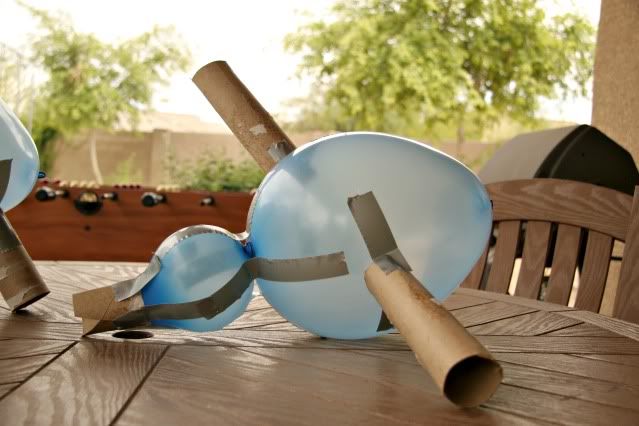 Cut 1" strips of newspaper... lots of it.
Mix your paper mache "glue" using flour and water.
Make it the consistency of pancake batter.
Dip the strips of newspaper into the glue.
Run your fingers along the strip to remove any excess glue.
Lay the strip on the balloon.
Do this until the entire creation is completely covered in SEVERAL layers.
Let dry completely, probably an entire day.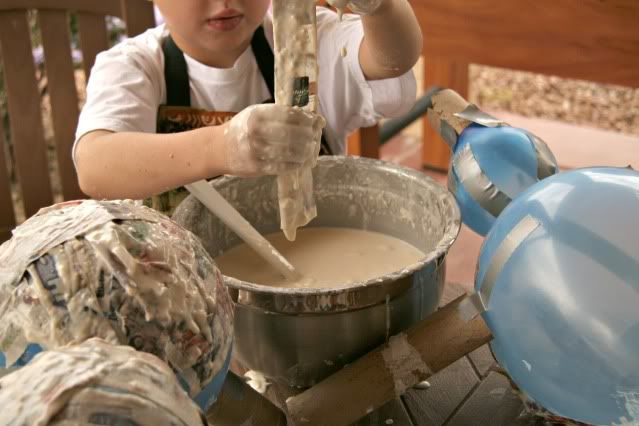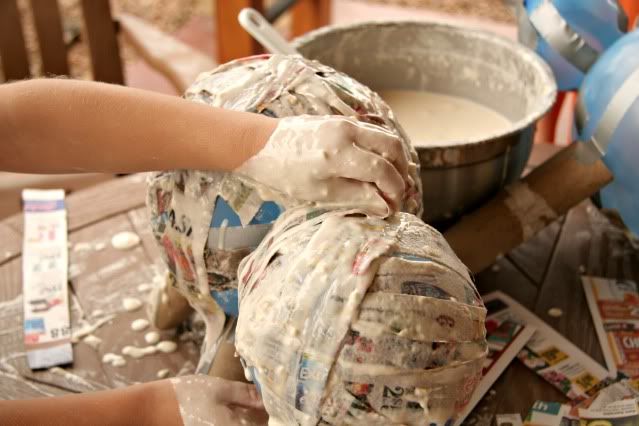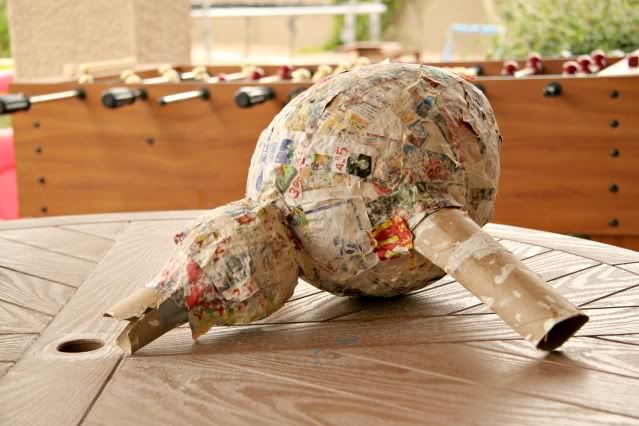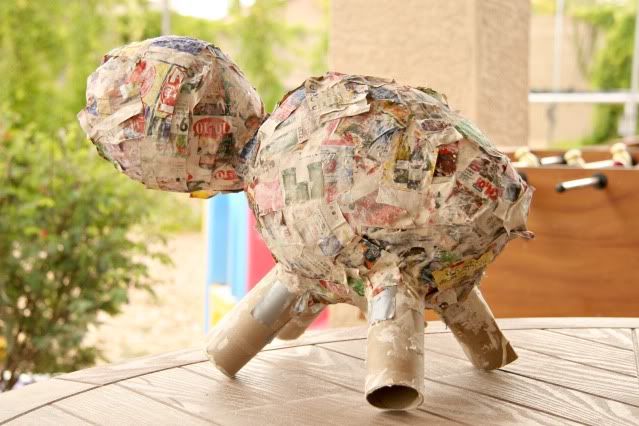 Paint.
Or some decorate by gluing on bits of colored tissue paper.
When it's dry, cut 3 sides of a square out of the creation.
This is to allow you to fill it with treats. Tape it back down.
To hang, poke a small hole in the top.
Tie a string to a pencil, insert the pencil in the hole, and hang by the string.